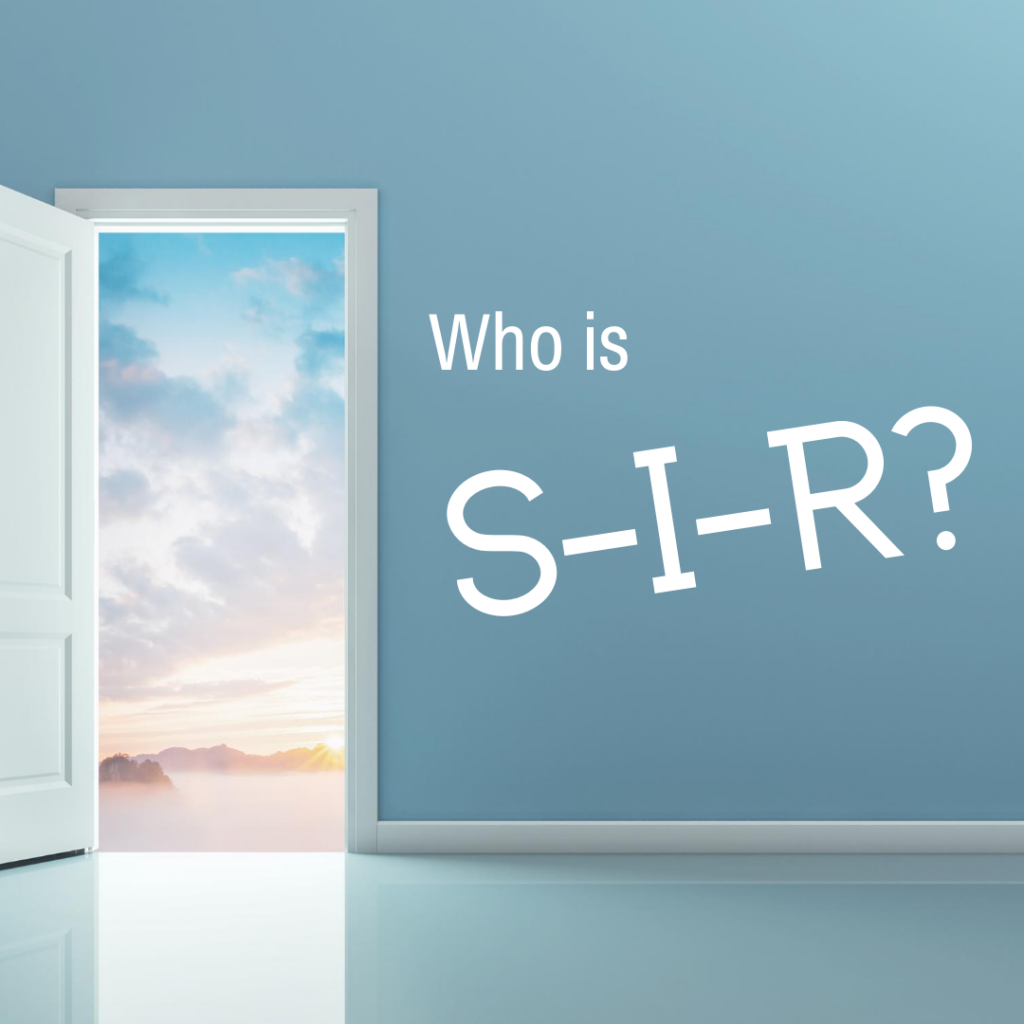 As we mentioned in our Sales Library introduction, S∙I∙R does not want to "toot our own horn".
We are committed to making this forum a "sales library" not a "sales pitch". At the same time, you have a right to know that the information we provide you is credible and useful. For this reason, we want to share a little bit about who we are, what we stand for and our real world experience in sales and sales strategies.
About S-I-R
Our tag-line twenty-seven years ago is the same as our tag-line today: sales and marketing services.
Real world sales experience is bound to occur over the span of the 27 years we've been in business. The key to thriving over that long period is in learning to evolve and adapt as the market evolves and changes. Each adaptation came about as a result of market changes and our clients asking us to adapt our services to meet their needs. Here is how we evolved from 27 years ago to now:
S∙I∙R began by offering sales and marketing consulting services to help our clients develop sales and marketing strategies with tangible actions to achieve results.

Inside sales appointment setting. In this infancy stage it was strictly telemarketing to set appointments (read on to see the evolution that unfolded)

Customer service / fulfillment services handling inbound customer requests and follow-up

We began to offer targeted email strategies as a part of inside sales appointment scheduling. This included utilizing our CRM tool to easily query the database to form more effective messaging in conjunction with accurate targeting.

We incorporated the use of social media, especially LinkedIn, with the above three adaptations to become a more comprehensive inside sales service provider. Combined with direct mail and other marketing automation platforms we believe we are a formidable and experienced sales team. Coupled with our client's sales / marketing executives as well as team oriented ad agencies and other service providers we have created a formula for success.
Everything we do for our clients is focused on one thing: GROW SALES!! Sales growth comes in two forms – increase top line sales and / or improve sales margins. 
Hear a little more about S-I-R from our client:
There are two obvious ways to grow sales: add new customers and sell more to existing clients (which might help with margins). There is also another tactic which we help our clients understand and that is to seek "customer upgrades" when the market allows you the opportunity. This is a strategy we developed several years ago and one we will discuss in the future. (There is a substantial opportunity to increase your margins in the right circumstance).
Who do we work with & why are they a great fit for S-I-R?
Clients who are successful with S-I-R Sales fit into the following profile:
Realize that business realities (especially with the pandemic) mandate the need to adjust and adapt. Spend budget wisely. Be smart / be aggressive. Aware of shrinking market "pie" that means their "piece" needs to be bigger.

Aware that personal / human relationships are more important than ever and to tie them into using automated marketing sales tools. Maintain relationships even if not for immediate business.

Seek to find the right balance between outside sales, inside sales, social media / automation. (Each client has a unique blending).

View how critical it is to proactively manage the sales process. That process includes evaluating sales strategies and tactics; setting goals / plans; measuring results; managing key activities-with accountability; evaluating results and then based on the results – maintain or adjust as needed.
Over the years we have seen what works (and what doesn't work). S-I-R looks forward to sharing sales case studies, client testimonials, white papers, guest speakers / writers, and videos to provide you with real world experience and learning. We hope it will show you sales tactics that work as well as pitfalls to avoid.
Now that you know who S-I-R is and our philosophy, we'd love to hear about YOU! What you do, why you do it, and what victories and challenges you have. To learn more or continue the discussion, leave a comment or contact us at S-I-R Sales or call 717-852-8068.